"Every other shop today is making biryani but do you know what the secret to a really good one is? Onions and cardamom," says Nawaz Buhari.
This third generation restaurateur from the Buhari Hotel on Mount Road is clear that the dish must be laden with the freshest cuts of meat, the best quality of the seven spices mix (including ingredients like cloves, nutmeg and paprika) and the right amount of ghee. The onions must be fried well. The cardamom should be added in small spoonfuls. It should, most of all, not be overwhelmed by the flavour of garlic.
"Garlic makes the dish pungent and not everyone enjoys this. A biryani should leave the tongue feeling full," he says, between spoonfuls of tomato soup at The Mughal, Buhari's latest refurbished fine-dining offering.
Located in the same complex as the original restaurant on Mount Road, The Mughal was first opened in 1958 by Nawaz's grandfather and founder of this chain of restaurants, AM Buhari. He says this was among the first fine-dining restaurants in Madras, and the restaurant quickly began drawing several high-profile patrons requesting privacy.
"Film stars, politicians and senior bureaucrats from around the world would regularly come to Buhari late at night. We opened The Mughal because there was a clear demand. Back then, we sold continental and Mughlai food. Our tagline was 'Menus from many lands'. It had to unfortunately close down after my grandfather's death in 2004," Nawaz says.
It took 16 years and an additional two-year pandemic induced delay for the restaurant to reopen in December 2022. Today, The Mughal with its turquoise and silver interiors promises a palatial experience. While the tagline remains the same, the menu, the staff and the colour on the sofas indicates a change of guard. The focus is now on Persian food besides their Asian and continental menu.
New beginnings
A meal at the new space begins with a variety of kebabs including chicken, lamb and paneer on a bed of saffron rice. While the chicken and paneer skewers are well-marinated, the smoky lamb feels tough. Soft kuboos though, makes up for it. A rich Asian coconut chicken broth serves as an appetiser.
Nawaz says that the renovated version of The Mughal's menu highlights cooking from all over Persia. It is where the Mughals are from, he says. Customers in Chennai have taken to Mediterranean cuisine and are looking to explore food from Turkey, Iran and Greece, he adds.
Their re-worked menu, which involves contributions from the popular Kiwi consultant Chef Willi Willson, includes dishes like a Persian walnut and pomegranate stew, sumac roasted fish fillet and lamb leg curry from Kashmir.
Nawaz adds that it would be unfair to deny their customers their signature dishes of dhum tea, biryanis, kormas and, of course their iconic chicken 65, so food freshly prepared in the common kitchens also comes straight up to the first floor where the Mughal is located.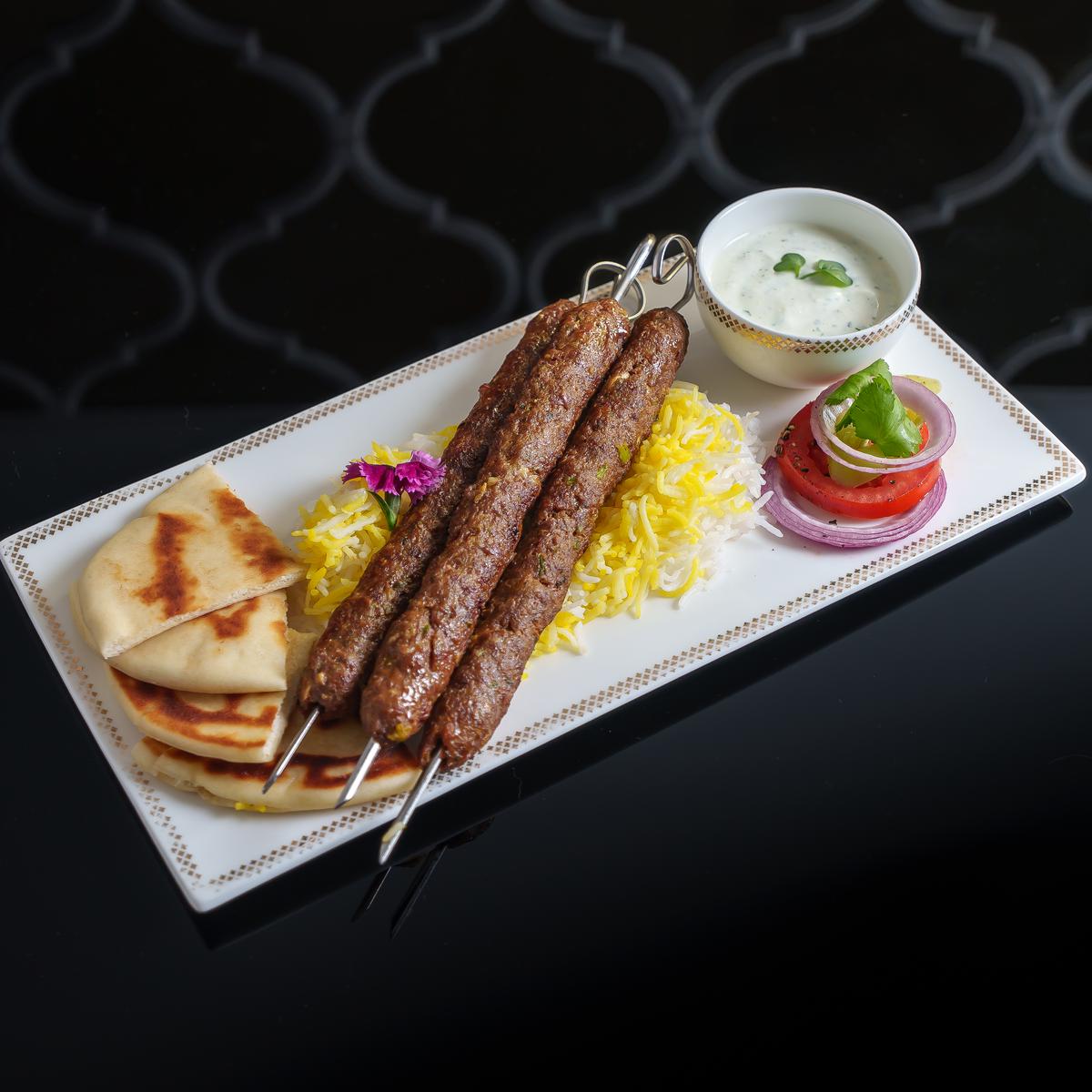 While the interiors are plush with grand table settings, including large silver plates and cutlery, the focus is on ensuring providing the customer an experience. This has been his grandfather's mantra since the beginning, he says. It seats 100 people and has retained its private dining area for celebrity patrons.
The Buhari chain that currently stands at 19 restaurants in Chennai, used to once own a chicken farm in Tiruchi, a goat farm in Pallavaram and milk booths in Adyar and Perungudi. Spices were flown in from their other base — Colombo — and a plot with great tasting water too, was determined. "Our entire production including our ice creams and ghee were all in-house before. Times have changed and we cannot ensure as much control over our produce but we still strive to provide the best quality," he says.
The Buhari group is soon looking to go international, he adds. "We once had a thriving international presence with our restaurant in (erstwhile) Ceylon. That outlet however was taken over by their government. We are now venturing overseas again with our first location likely in Dubai or Singapore," he says.
Now that the secret of the Buhari biryani is out, it is only fair to share it with the rest of the world. You read it here, first.
A meal for two costs approximately ₹1,500. The Mughal is at 83, Anna Salai, Border Thottam, Padupakkam, Triplicane. Tel: 28551951