The upcoming Ahsoka series will finally introduce Grand Admiral Thrawn to live-action, after being teased in the past two seasons of The Mandalorian. This hasn't been exactly a secret, even if Lucasfilm tried to dodge his name while talking about the show before this spring. However, the identity of who would be playing him remained fully under wraps… Until Star Wars Celebration 2023, when Lars Mikkelsen was finally announced to be reprising his role from Star Wars: Rebels in the forthcoming live-action series.
Mikkelsen was part of a four-person interview with Entertainment Weekly's Dabogah Dispatch, which also included Diana Lee Inosanto, Ivanna Sakhno, and the late Ray Stevenson. During that conversation, Mikkelsen confessed that he got really emotional after seeing the warm welcome that the fans gave him at the Celebration Stage when he was announced as Thrawn. He said:
"It was a very emotional moment that I didn't expect to have. But I think there's a lot of love to be taken care of from the audience. And I felt enormous gratitude. It was amazing. Never tried anything like that.

I had a hard time actually keeping my tears back. I was really tearing up. I didn't expect that."
The actor also revealed that he didn't hesitate for one second when Dave Filoni called him and asked him to play the part in live-action:
"When David finally asked me if I wanted to do it, there were no doubts. Of course, I wanted to do that, so I'm very excited. But [as far as] the transition between Rebels and the actual live-action character? I hope it works!"
While we already spent some time with him in Star Wars: Rebels, as well as six canon novels, Mikkelsen says that this is a new evolution of the character, meaning that he's the same blue-skinned leader that confronted the Ghost crew in the animated series, but he's in a new part of his life:
"In many ways, it's the same character. He's based on the same material. But we needed to think: Do this right.

He's a top strategist. He's always seven paces ahead of anybody else. And ruthless, of course. But only when it's needed, actually. I think he thrives also with the creativity of the surroundings. I mean, he's not using people in a bad way. He's using their creativity to reach his goals."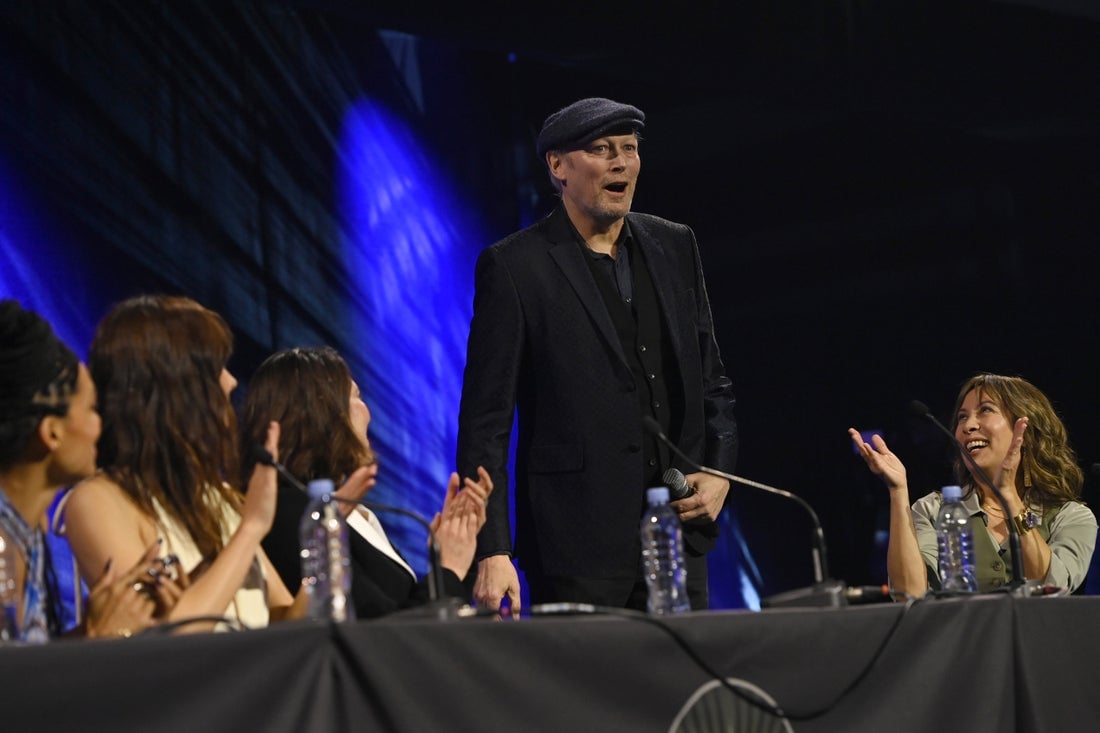 He also added that to prepare for Ahsoka, and possibly unlike the rest of the entire cast, he did not go back to watch Rebels. He already knows that story and wanted for Thrawn to feel familiar but also a new character in a way; he "wanted to create something new."
For now, we only have one public shot of Lars Mikkelsen as Thrawn, and it's from his back (see the header image of this article). A shot of his face was included in the extended trailer that was previewed exclusively at Star Wars Celebration. This will surely be one of the big reveals of the marketing campaign, which is likely to begin its full swing in late June/early July.
For now, we only know that Ahsoka is targeting an August release date on Disney Plus.
Miguel Fernández is a Spanish student that has movies as his second passion in life. His favorite movie of all time is The Lord of the Rings, but he is also a huge Star Wars fan. However, fantasy movies are not his only cup of tea, as movies from Scorsese, Fincher, Kubrick or Hitchcock have been an obsession for him since he started to understand the language of filmmaking. He is that guy who will watch a black and white movie, just because it is in black and white.